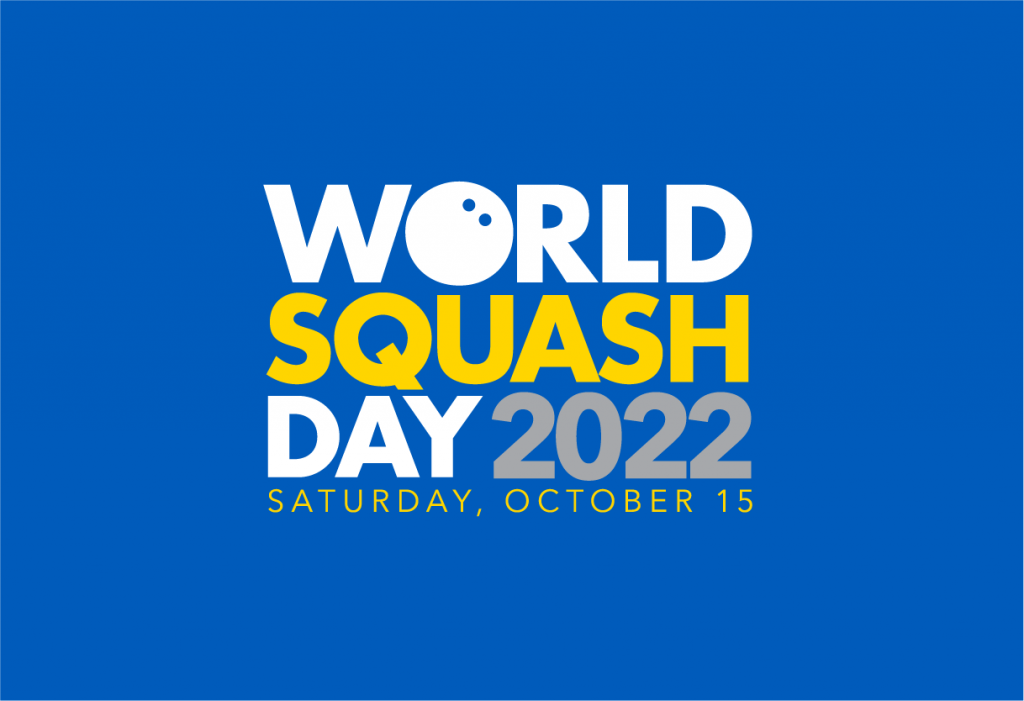 By ALAN THATCHER
Huge thanks, as always to gifted designer Robert Pacey from Squash Republic for providing the logos for World Squash Day 2022.
The date has been confirmed as Saturday October 15th and the World Squash Federation has already notified all member nations.
Since the date was decided upon, the world has become a very different place with our newsreels filled every day by the barbaric atrocities being carried out in Ukraine by Russian forces.
Our hearts go out to the brave nation of Ukraine and many squash federations have already committed resources to raising funds for various charities offering vital support to all those affected.
Our plan is to co-ordinate World Squash Day activities with the World Squash Federation and the PSA Foundation and make announcements when appropriate.
Please stay tuned. I am sure the global squash family will want to join forces on this project and do everything we can to help.
Our colour scheme for 2022 needs no explanation.