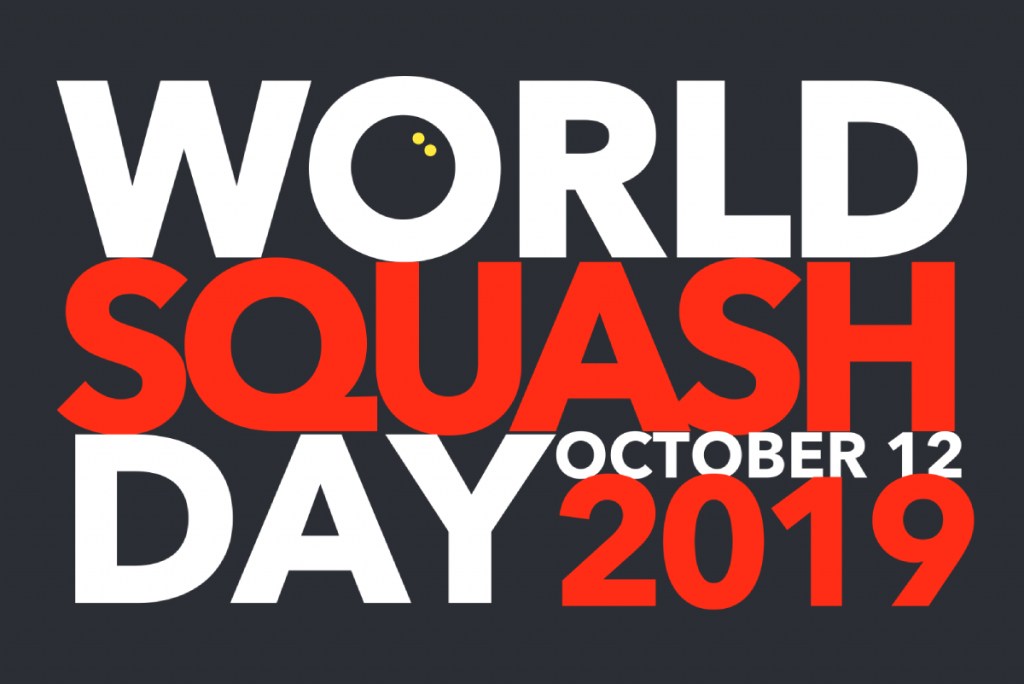 WORLD SQUASH DAY 2019 TOOLKIT: LET'S GO!
Here is an outline plan for every club and federation to make the most of World Squash Day 2019.
TITLE: WORLD SQUASH DAY: THE BIG HIT!
DATE: Saturday October 12th 2019. Please make sure it's in your Event Diary, the courts are booked and you have a team in place to stage a successful day.
VENUE: Every squash club and facility on the planet!
TARGETS: To attract large numbers of new players as we hold events designed to raise the profile of squash.
PLAN AHEAD: The World Squash Day Facebook page and Twitter feed have been pumping out messages for several months. Now is the time for all clubs to start making plans for the big day.
LEADERS: We need every nation to appoint World Squash Day leaders to co-ordinate events. Clubs need to build a team to cover every aspect of what we hope will be a busy and successful day, with follow-up plans in place to keep your new members happy!
AMBASSADORS: Appoint your nation's (or region's / or county's / or club's) leading players to act as World Squash Day Ambassadors. Get them posing in WSD T-shirts to beef up your social media campaigns.
MESSAGES: Simple: Squash is the very best game for Fun and Fitness. That message is already on the WSD T-shirts produced for the UK!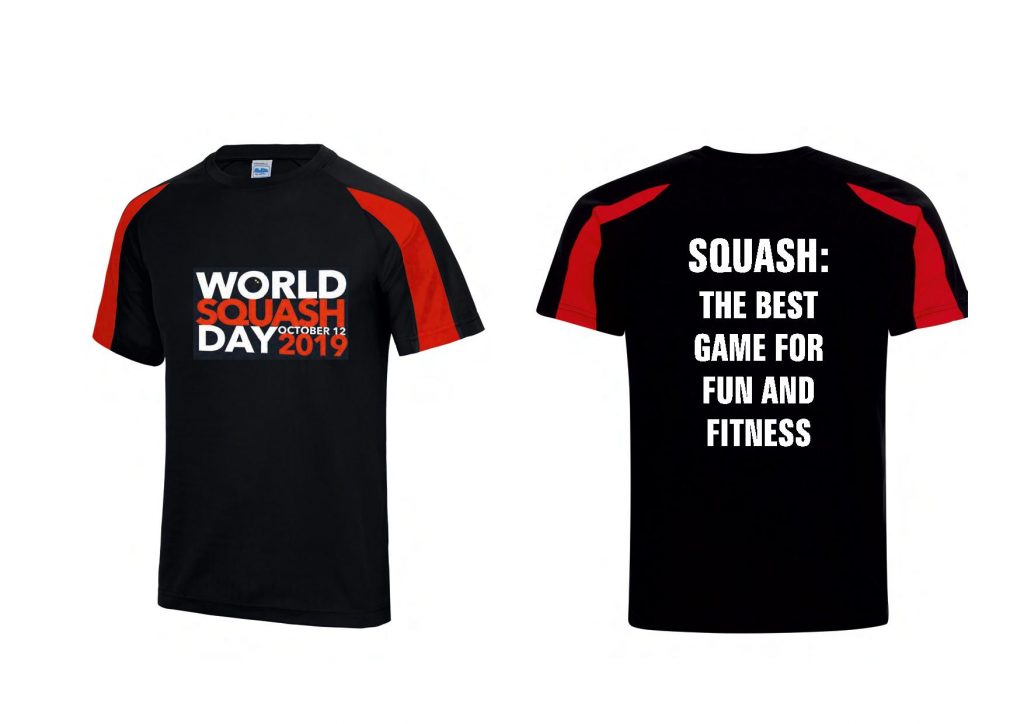 REACH OUT: Reach out into your local communities to invite schools, youth groups, and players from other sports. Talk to local businesses, especially those with staff who may work flexible hours. Offering low-cost corporate memberships can help clubs to fill any empty daytime courts.
MEDIA / SOCIAL MEDIA: Make sure you notify your local media outlets well in advance of World Squash Day to guarantee maximum publicity. Invite a reporter and photographer down for a trial hit the week before. Show them how to have fun on court. Tell them about the awesome health benefits that squash has to offer. Ask them to come back to join The Big Hit session and report on the main events on World Squash Day. If they have other commitments, ask your Media Officer to send in a report and pictures. In advance, please share any event news on the WSD Facebook and Twitter pages. Afterwards, share that report, plus any videos or images.
NOTE: It never hurt any club to offer free memberships to local sports write (and health writers).
OPEN DAYS AND TASTER SESSIONS: Make The Big Hit the highlight of your club Open Day as your coaches and senior players welcome newcomers. Make them welcome. Make it fun. Make it FREE. Make it easy. Make sure they are playing with beginner balls (not double yellows!). Try squash. Try racketball. Throw in a few court sprints, and maybe give them a chance to smack the ball as hard as they can if you have a radar gun available.
PARTY NIGHT: Whatever events you are planning, make sure you finish up with a World Squash Day party with live action from the US Open on the TV screen in your club lounge. Watching the world's leading players is a great way to cement the link between the PSA World Tour and the grass-roots of the game.
FOLLOW-UP: Invite the newcomers back to keep up the momentum with a Big Hit session once a week. Find them friends to play with. They may well be able to measure their calorie loss on their mobile phone or fitness App. Help them to fall in love with the game.
HEALTH BENEFITS: Every community is suffering the same kind of health issues. Childhood obesity and mid-life obesity are two main problems the world over. Squash clubs can take the lead in providing community health benefits. Get your coaches and development officers talking to your local hospitals, doctors, health providers and major employers to plan projects designed to offer significant health benefits for the whole community. Successful companies want their staff to be fit and healthy. That way they are more productive.
If you need any help, or would like to discuss any of the above points, please feel free to contact WSD Founder Alan Thatcher: alan@squashmad.com