BY ALAN THATCHER
World Squash Day is one week away – and we are making a final rallying cry for support with the aid of a brilliant CGI fly-through movie created by the CGI Pros division of Cambridge Creative in England.
The video is a work of genius by CGI artist Simon Scott. Simon is a great friend of mine who has supported numerous World Squash Day projects down the years.
Simon played for the UK team in the early years of the annual World Squash Day memorial matches for the Derek Sword Trophy featuring teams from America and the UK.
Simon and I also looked after the Squash Mad Radar Gun, on which Simon regularly clocked up impressive speeds of 160 miles per hour – sometimes in his street clothes!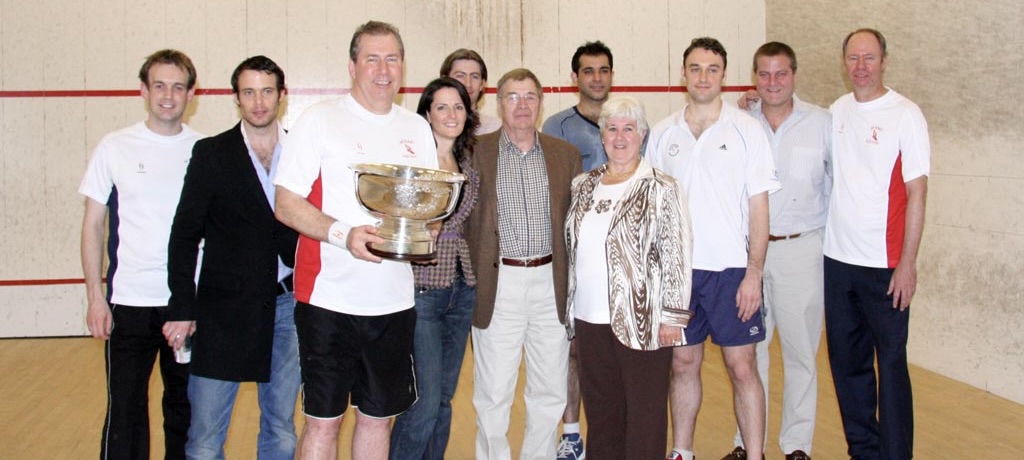 One year, on the way to a WSD match in New York, we took a detour to the Canadian National Championships at the White Oaks club in Niagara-on-the-Lake.
World No.1 Jonathon Power stood at courtside watching proceedings unfold as various Canadian internationals competed with each other to hit the top speed.
If my memory serves me correctly, Shawn Delierre and his brother Jason recorded the top two speeds, with Jason edging ahead on 154mph, with Shawn's best being narrowly behind on 153mph.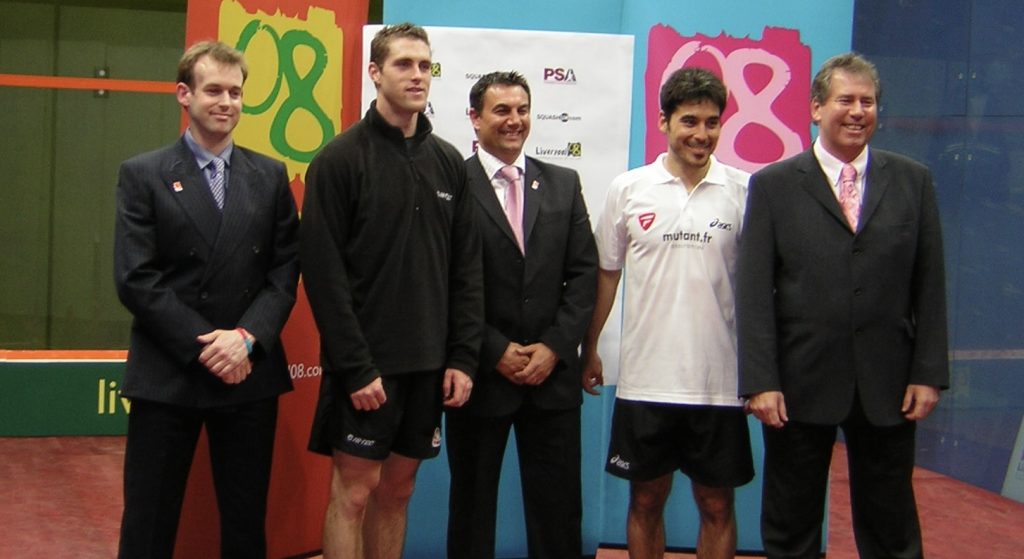 Simon then stepped on court in his jeans and jacket and promptly smacked his usual 160mph to the astonishment of the packed crowd behind the White Oaks showcourt!
Simon and I also teamed up to promote the Liverpool Open in 2006, the biggest tournament in Europe that year, with the event staged inside the magnificent and historic St. George's Hall.
We funded the live TV coverage out of our own pockets and the Sky TV satellite signal was in danger of running beyond its deadline as Thierry Lincou fought back to beat David Palmer in an electrifying final.
Simon is a former UK distributor for Harrow Rackets, and has produced several impressive graphics for squash projects down the years, including those for rackets and this one (below) from a World Squash Day project called 2020 Vision.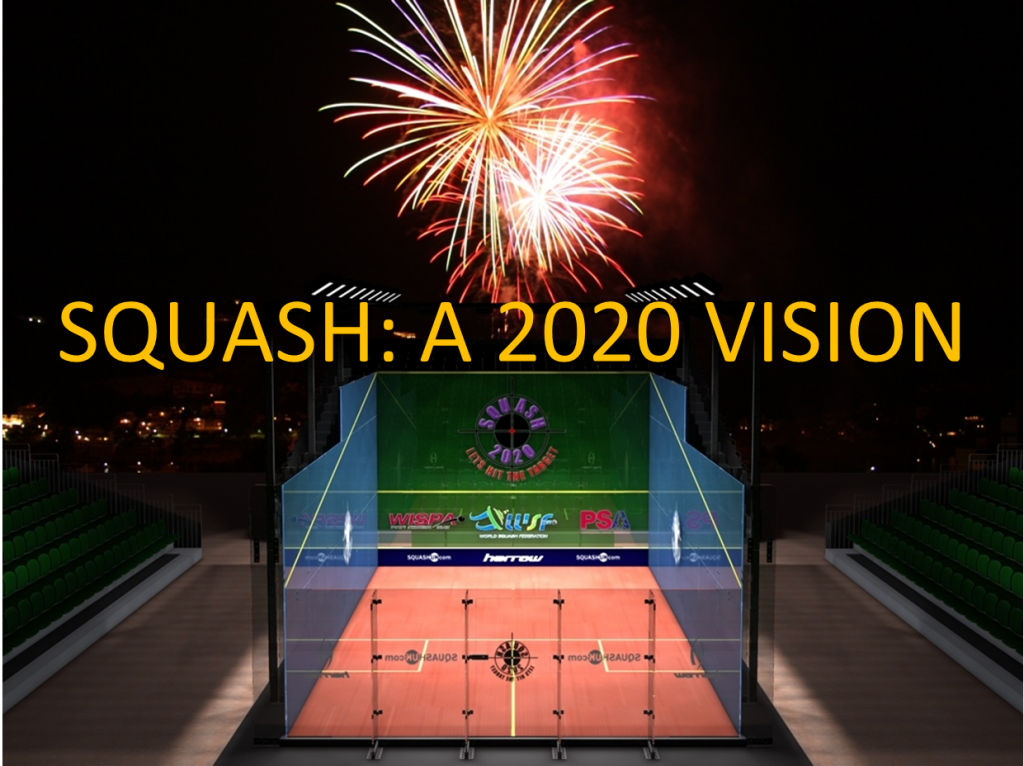 Simon and I enjoyed our long-lasting doubles partnership, remaining unbeaten for several years as we played matches in various parts of the world including USA, Canada, Singapore and various parts of the UK.
Simon now lives in Cambridge with wife Gabby and son Oscar, and he and his colleagues at CGI Pros are producing some stunning work of dazzling quality in a number of creative landscapes.
Simon's colleague, Studio Manager Lauren Moss, said: "CGI Pros pride themselves in offering a wide variety of CGI services from still images and 3D product modelling to full animated fly-throughs and VR, for a range of industries worldwide. With CGI Pros, anything is possible!"
Check them out here: