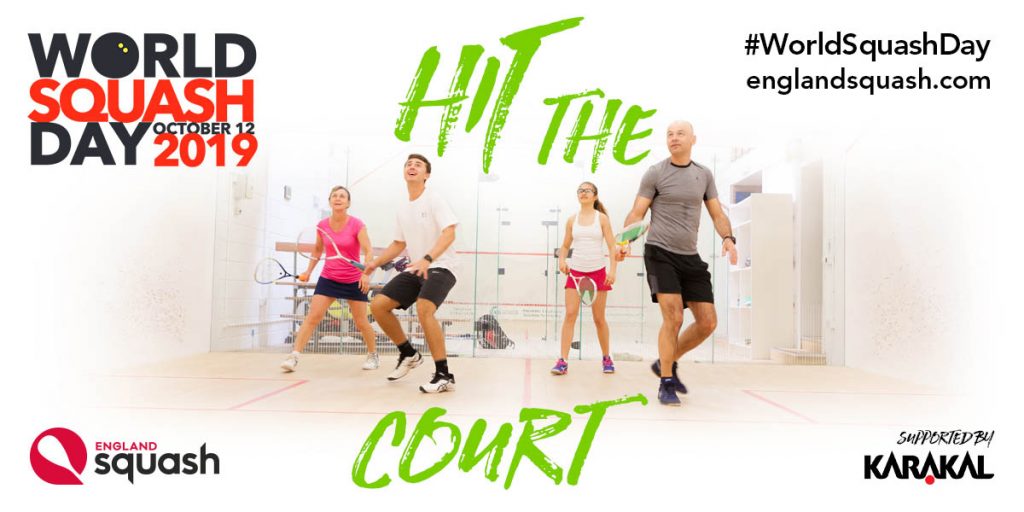 By ALAN THATCHER and DONNA HELMER
England is gearing up for the largest celebration of squash since 2009 as more than 150 squash clubs open their doors to their communities for World Squash Day this Saturday.
Clubs as far apart as Falmouth in the south west and Sunderland in the north east will be staging free taster sessions for beginners throughout the day and encouraging their communities, whatever their age, to get involved.
In the heart of the Kent countryside, Biddenden Squash Club are inviting kids as young as two from the local nursery to attend a tots session. Meanwhile, St Peters Club in Lancashire is demonstrating walking squash to encourage older members of the community to get involved and keep fit.
Keir Worth, CEO at England Squash said: "World Squash Day serves as a fantastic springboard for inspiring the nation to step on court and showcase the benefits of squash.
"We have been overwhelmed by the enthusiasm of our clubs to get involved and are expecting thousands of newcomers to the sport this weekend. We would like to thank our partners Karakal and SquashSkills for supporting this year's campaign."
Ten years ago, more than 40,000 players across the planet took part in a single match on World Squash Day, Team Squash v Team 2020, to highlight a global project promoting the sport's Olympic bid.
This year, England are leading the way in support of the World Squash Day campaign to attract one million new players to the sport during the next decade.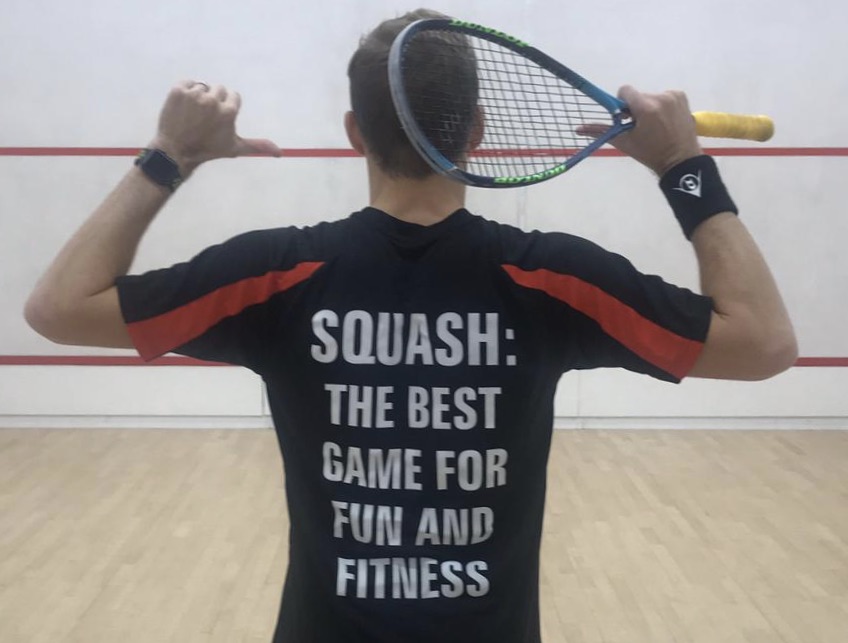 More than 150 clubs have signed up with England Squash to hold free taster sessions, set up in partnership with leading racket brand Karakal to encourage a new generation of players to take up a sport that is renowned as being among the very best for fun and fitness … a phrase echoed by former world champion Nick Matthew modelling this year's World Squash Day T-shirt at the Hallamshire Tennis and Squash Club in Sheffield, Yorkshire.
Hallamshire have already launched a full week of events leading up to World Squash Day. Yorkshire is among the busiest of the English counties, with a large number of clubs hosting WSD events.
Across Sheffield, the world-famous Abbeydale club are holding an open day with a junior Grand Prix, taster clinics for beginners and new members, and finishing with an exhibition match.
Barnsley Squash and Racketball Club are holding a 24-hour team marathon, plus a number of fun events including a Youngsters v Veterans match, a Squash v Racketball Challenge, Play A Pro Challenge, plus exhibition matches. The night will finish with a party showing live squash from the US Open finals day in Philadelphia.
In Doncaster, Woodfield Squash and Leisure will ne be holding a number of fun competitions during the day, and as well as youngsters will be targeting players who will enjoy the health benefits of returning to play squash and racketball.
Harrogate are holding a Community Squash Festival and Dunnington Squash Club are planning a free community open day, with visitors welcome to check out the facilities (three glass-backed courts), enjoy a taster session, talk to members, meet the coaching team and join up for a trial membership.
The Pontefract Squash and Leisure Club, home to former world number ones James Willstrop and Lee Beachill, will be holding a Free Family Day with taster sessions for players of all ages.
The St Peters Club in Burnley, Lancashire, will be holding an open day for players of all ages including a Walking Squash demonstration to encourage older members of the community to keep fit by visiting their local squash club.
In rural Kent, Biddenden Squash Club are starting them young during a special community event.
Local nursery schools have been invited to bring children aged two to four to try out the Rackets Tots sessions, and children from local primary schools can try out the Mini Squash programme.
As well as taster sessions for women and girls, club members will be holding a Longest Rally competition.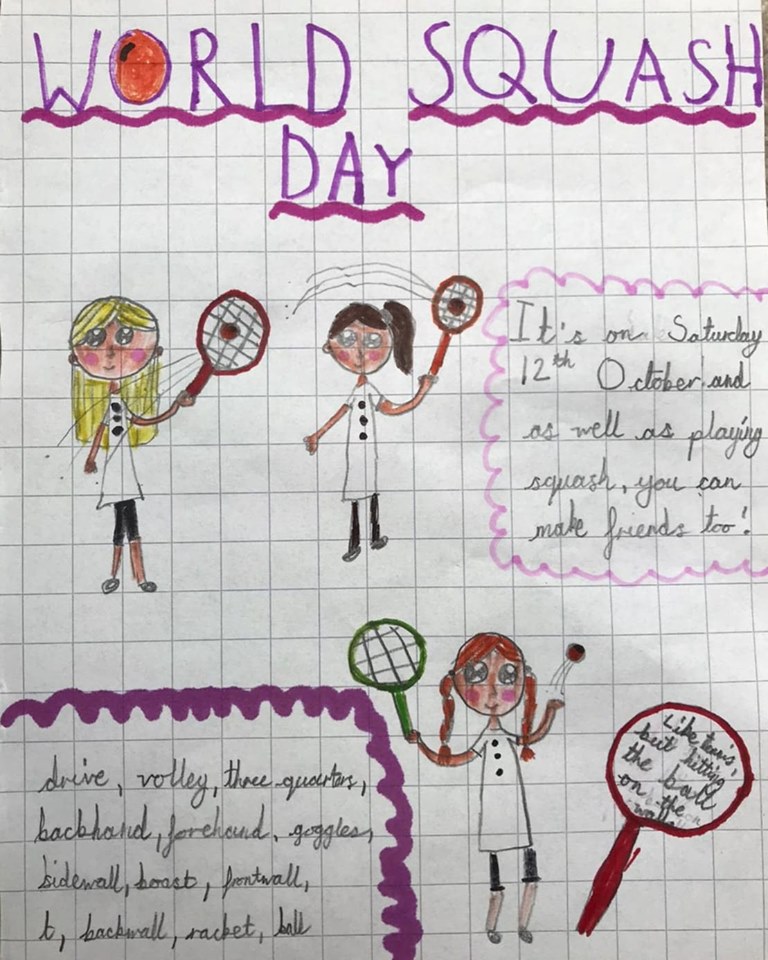 Former Malaysian National Coach Peter Genever, who competed against Nick Matthew many times during their playing careers, has returned home to England and is teaming up with fellow coach Zoe Shardlow to run a "Welcome Day" at the Avenue Club in Havant, Hampshire.
Zoe said: "We are asking every member to bring along a friend. We are encouraging people to ask family and friends, work colleagues, and the mums and dads they meet at the school gate. Squash and racketball are great games for fitness for folk of all ages and abilities."
Further along the coast, Kelly Eastment is planning a big day at West Worthing, starting at 9am with Mini Squash for beginners, and followed by classes for juniors (nine to 17 years), a Squash 101 session for adult beginners or casual players, an introduction to racketball/Squash 57, and some fun mixed doubles for club members to finish off the day.
In the West Country, Exeter Golf and Country Club professional Mike Harris, the national Racketball / Squash 57 champion, will be holding fun tournaments for women and juniors.
Sam Mueller, coach at Chesham Bois Squash Club, in Bucks, is targeting local companies and schools as well as holding special classes for women and juniors.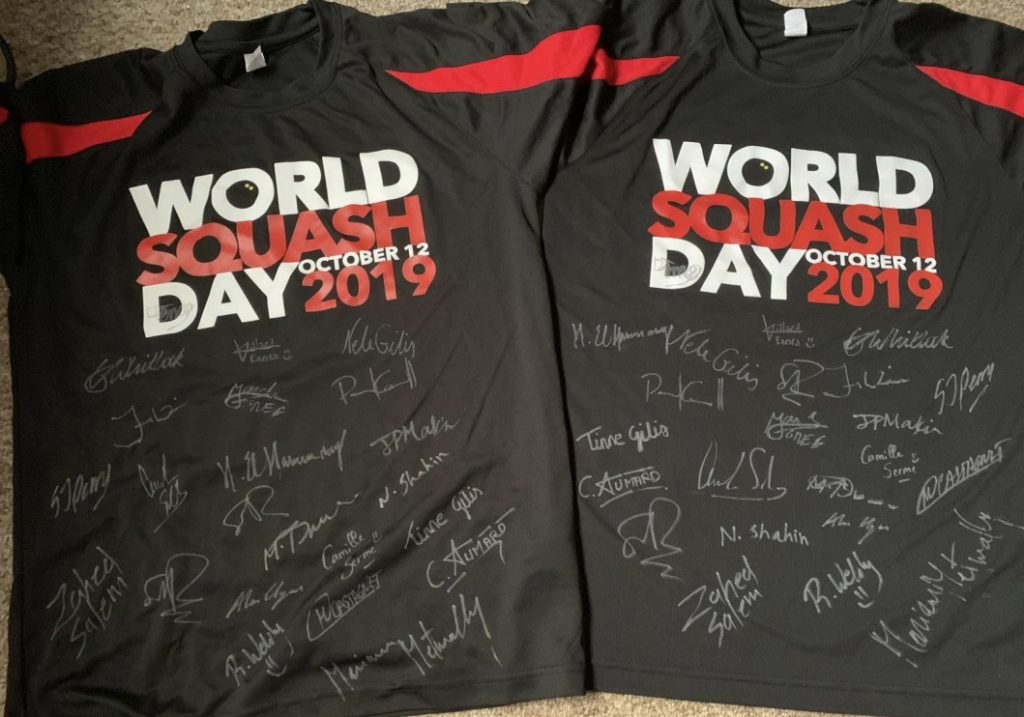 The sport of squash was founded at Harrow School in London almost 200 years ago. Just down the road from the school, Harrow Leisure Centre will be hosting a free open day with an action-packed programme full of fun activities and challenges.
Across the city, the prestigious Queen's Club will be holding a special open day for juniors.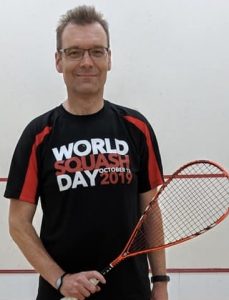 In the Midlands, Lichfield Squash Club are partnering with King Edward VI High School to deliver a wide-ranging free package of sessions for newcomers to the sport in both squash and racketball.
Organiser James Roberts explained: "We will discuss the basic rules of the game, the importance of the warm-up, and then launch into a busy day of fun games and activities."
James is also organising a high-profile World Squash Day Auction in conjunction with the PSA Foundation, with signed shirts autographed by the world's leading stars at early-season PSA tournaments in Nantes and San Francisco. Other items of memorabilia have also been donated by star players.
+++
World Squash Day founder Alan Thatcher said: "It's wonderful to see so many events taking place across England on Saturday. England Squash have produced the most comprehensive development programme in the 18-year history of World Squash Day, in conjunction with Karakal and SquashSkills, and we hope to attract thousands of newcomers to the sport as a result of the energy put into this project.
"It's very encouraging to see clubs reaching out into their communities to demonstrate the massive health and fitness benefits of playing squash.
"It's also good to see leading players and coaches getting involved to grow the game. Without exception, every star player at the top of the rankings started out playing at their local club.
"A game like squash is built around both a competitive and social framework and, whatever standard you play at, you make friends for life.
"That's why it's so important for clubs to share the good news about the game and, by involving schools and businesses, we can show that squash delivers significant health benefits for the whole community."
To view events across England, visit: englandsquash.com/worldsquashday
To check out all the registered events taking place across the planet on Saturday, with details of every scheduled programme and the club addresses, please click on the World Squash Day Map: https://www.worldsquashday.net/sign-up-here/
Related article: Nick Matthew Academy launches a week of events at Hallamshire