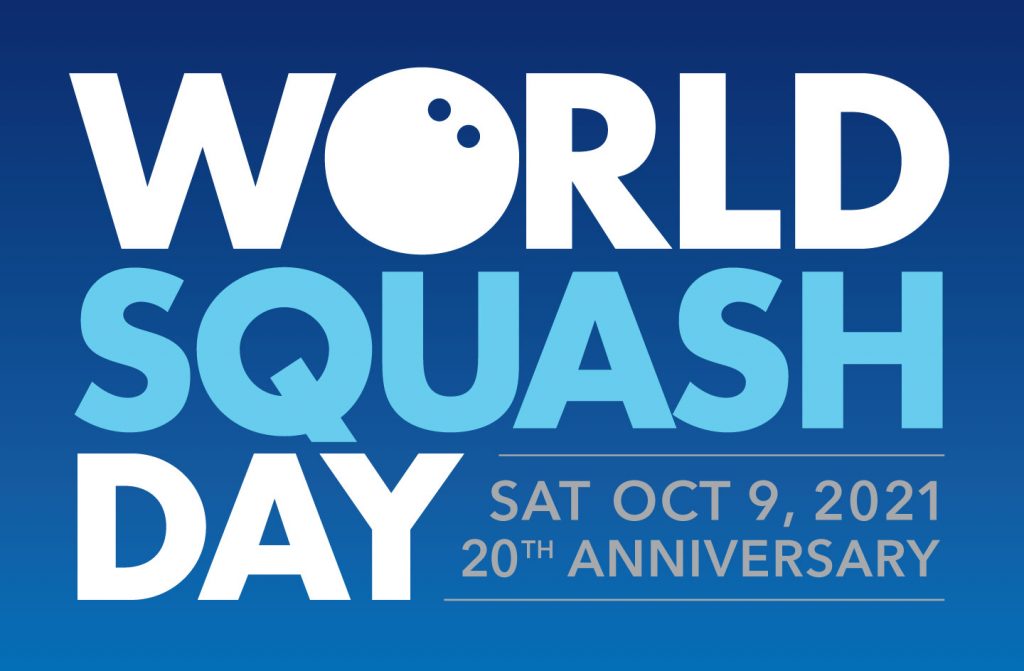 By ALAN THATCHER
World Squash Day 2021 will take place on Saturday October 9th. The 20th anniversary edition assumes enormous significance following a traumatic past 12 months for the game.
Discussions are taking place with our partners to deliver plans for a massive global campaign to help the grass roots of squash recover from the effects of the Coronavirus pandemic.
Many countries are hoping to emerge from lockdown in the next few weeks but Covid-19 is still rampant in several other territories.
Last year, mindful of the various lockdown restrictions in place, we planned a Covid-safe campaign aimed at boosting the sport's profile on social media.
Fans and federations around the world responded in style, resulting in more than a million engagements on social media around the World Squash Day weekend.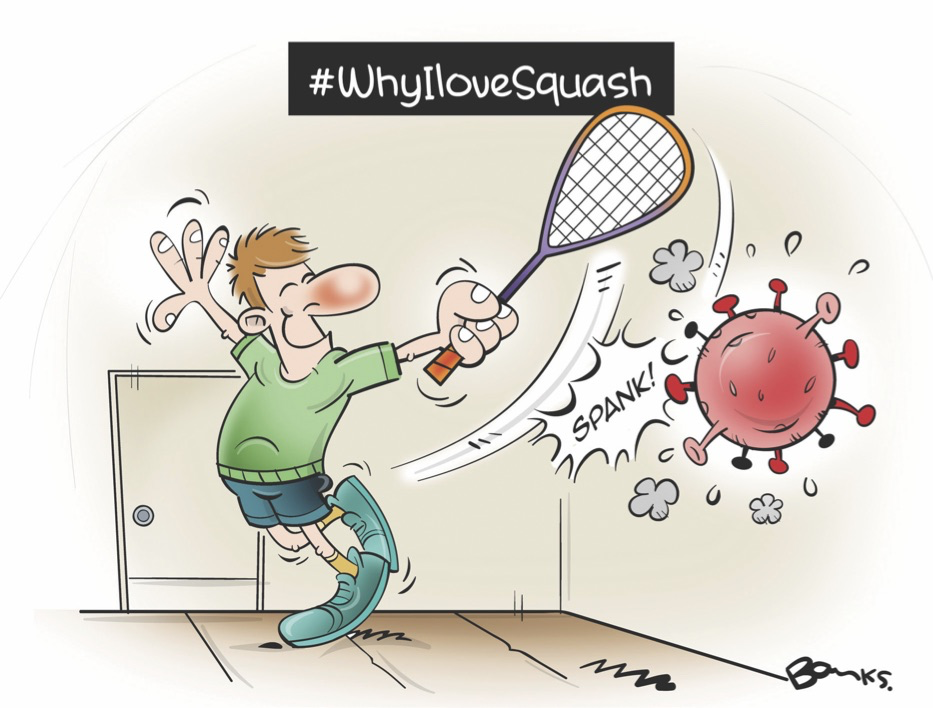 Please check our Facebook and Twitter pages to enjoy hundreds of outstanding images from around the globe.
We were grateful to David Banks for a week of brilliant cartoons, and Joel Shields from 305 Squash weighed in with a week of cleverly contrived photoshop images!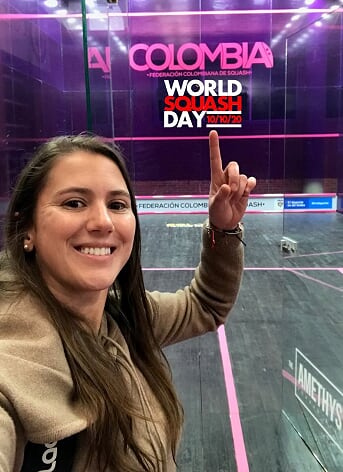 Colombian international Catalina Peláez also produced a stunning collection of images to help us spread the word about World Squash Day.
A superb piece of photoshop trickery also resulted in the Loch Ness Monster showing up to support World Squash Day in Scotland. Or maybe it was genuine!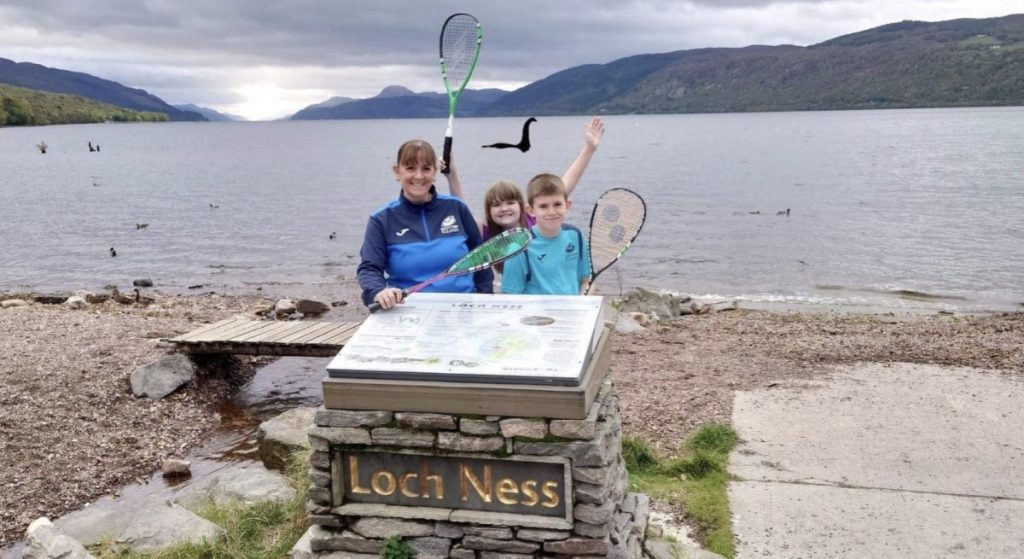 Joel and 305 Squash also created a superb range of T-shirts which were modelled on TV during a special report on BBC South East the day before World Squash Day.
The filming took place at the Hove Fitness and Squash Club, which emerged from the ashes of the popular Corals Club adjacent to Hove Greyhound Stadium.
The effort shown by the squash community in relaunching the club in such difficult times shows the spirit that shines through this fantastic sport of ours.

Special thanks go to Simon Stanbridge and Richard from I-Mask for their brilliant support in partnership with World Squash Day, donating a large number of face shields that had been specially adapted for medical use to the healthcare industry.
At a time when many nations were struggling to manufacture PPE equipment in sufficient quantities, this was an exceptionally timely and well received gesture.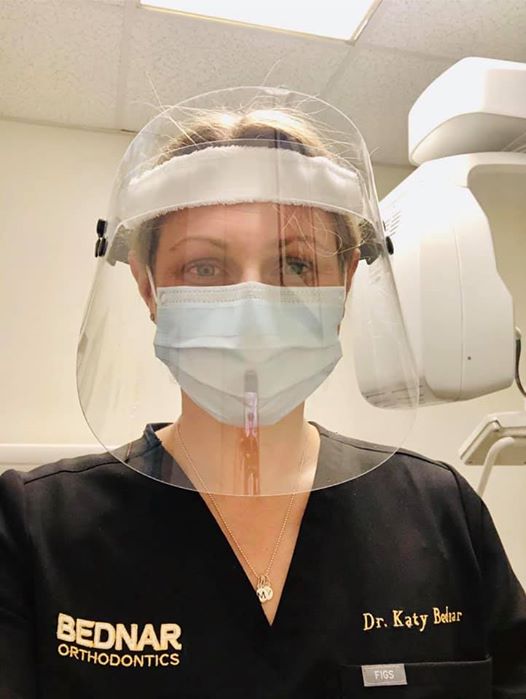 I-Mask face shields were adapted for medical and dental use
The World Squash Day Auction, once again organised by James Roberts, continued to raise funds for good causes, this time supporting the PSA Foundation We Are One campaign which provided assistance for players who were experiencing financial hardship during lockdown.
Thank you to everybody for your continued support and we look forward to announcing some exciting plans for World Squash Day 2021 in the coming weeks.
Huge thanks to brilliant designer Rob Pacey from Squash Republic in Vancouver for the new World Squash Day logos.
If you want to suggest any ideas for fun events on World Squash Day 2021, please get in touch.