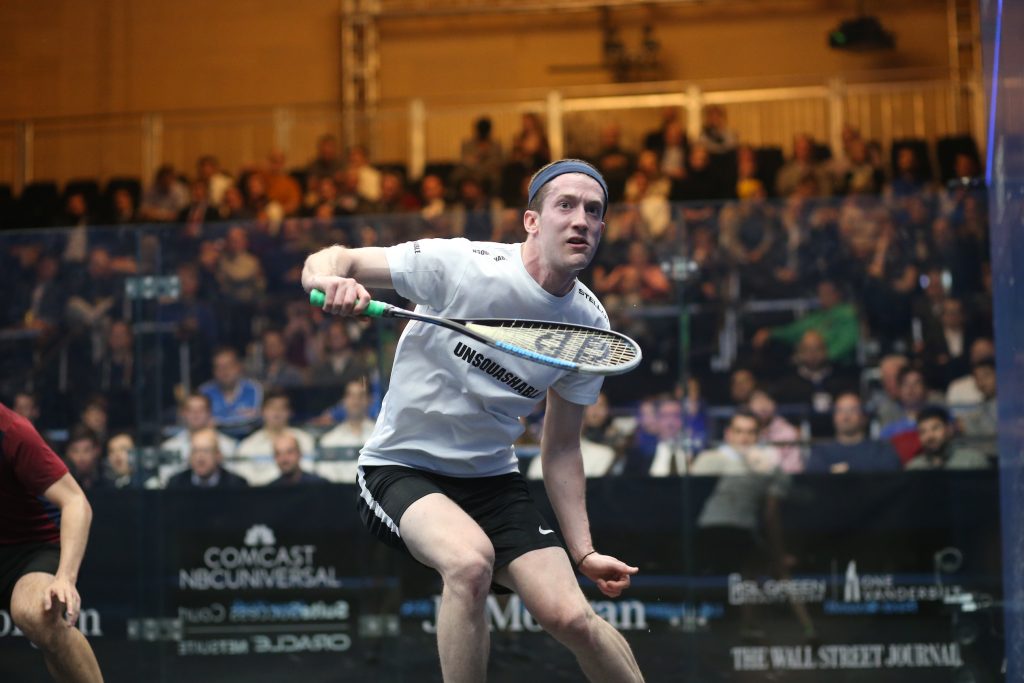 American men's No.1 Todd Harrity has joined Jahangir Khan and James Willstrop in supporting the UNSQUASHABLE trade-in offer being promoted in conjunction with World Squash Day.
Customers who trade in their old racket will save £100 on a new UNSQUASHABLE racket from the range being used by some of the world's leading players on the PSA World Tour.
Trade-in rackets will be donated to good causes, particularly those clubs and federations who have experienced difficulties caused by the Coronavirus pandemic.
TODD HARRITY AND UNSQUASHABLE:
The UNSQUASHABLE TODD HARRITY AUTOGRAPH racket is used by the three-time US Champion Todd Harrity on the Professional Squash Association (PSA) World Tour and features a revolutionary AntiTorsion™ throat design.
This allows the main strings to wrap around its inverted underside to enhance string bed resilience to deliver greater levels of player feel and feedback from its torsionally-stable frame design and stiff construction.
Headsize: 500 sqcm
Frame Weight: 120 grams
Balance: Head light
Construction: Powered by Stiff PrecisionFlex™ CarbonWeave™
String Pattern: 16 x 17
Design: Aerodynamic PowerProfile™ Frame Geometry & AntiTorsion™ Throat Design
Inspired by Jahangir Khan, UNSQUASHABLE is committed to developing equipment that is used by the world's leading players because UNSQUASHABLE believe that engineering equipment for professional competition makes for a better product for the everyday player.
For more information, email sales@unsquashable.com
UNSQUASHABLE: INSPIRED BY JAHANGIR KHAN.
USED BY TODD HARRITY. MADE TO WIN.