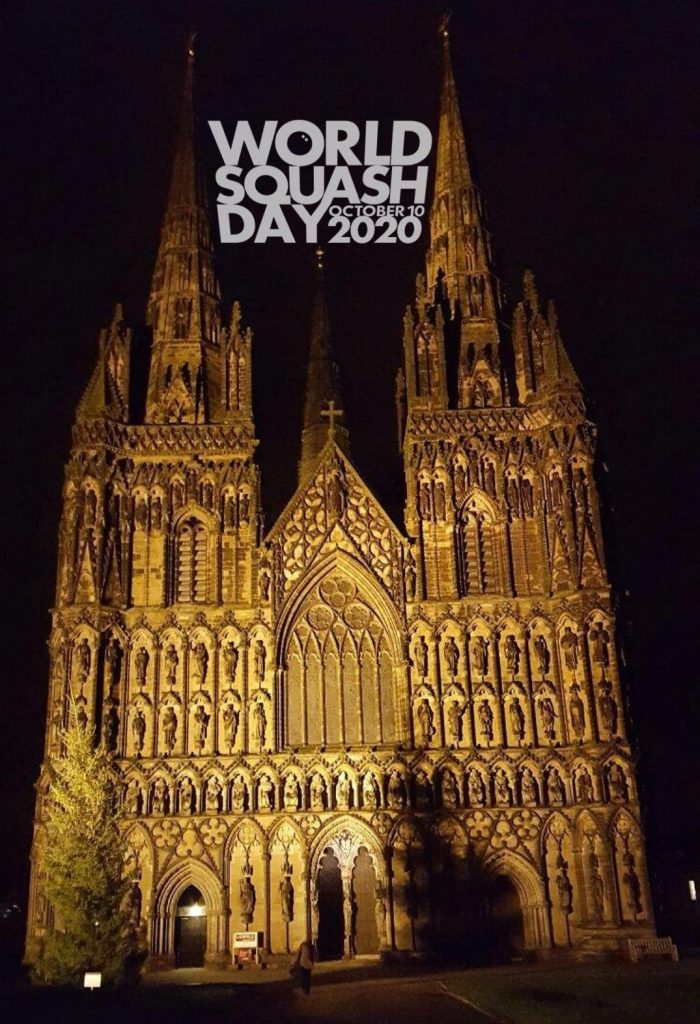 Lichfield Squash Club is hoping to inspire people to try the sport of squash by taking it to the foot of the famous three spires on World Squash Day this Saturday, 10th October
World Squash Day is an annual global celebration of the sport of squash and normally involves clubs opening up their courts to allow people to come and try 'the best sport for fun and fitness'. Squash has been hit hard by Covid-19 but World Squash Day is now being seen as a wonderful opportunity to relaunch the game and set it back on a path to renewed growth.
Given the restrictions currently placed on indoor events and as part of an effort to minimise risk to people taking part, this year clubs and federations are being encouraged to 'take squash to the streets' to stage outdoor events to create the biggest social media campaign in the sport's history.
In terms of a location in Lichfield to choose for an event, it was a 'no brainer' for Lichfield Squash Club. Lichfield's ancient Cathedral is the only English medieval cathedral with three spires and is the most iconic symbol of the city. Indeed, the three spires even feature in the club's logo.
The club therefore approached Simon Warburton, Executive Director at the Cathedral, to suggest a squash demonstration event in the shadow of the famous three spires. This will involve setting up a mobile 'rebound wall' by the main entrance to the Cathedral. Two of the club's coaches, James Roberts and Gary Snowden, will be on hand to show people the basics of hitting the ball against the rebound wall.
Full safety protocols will be observed, including mask wearing, sanitising equipment before and after each use and maintenance of social distancing. The coaches will also be taking every precaution to ensure that no stray squash balls come into contact with the ancient façade of the cathedral!
The Lichfield coaches will be joined by Chris Dawson, a professional squash coach who is also the Chairman of the newly formed Staffordshire Squash County Committee, which is looking to build squash participation across the county.
Chris commented: "When I heard that Lichfield Squash Club had plans to set up a squash wall in front of the three spires of Lichfield Cathedral for World Squash Day, this was something I wanted to be part of. Squash is the world's healthiest sport and has so much to offer. If we can share our passion for the sport we love to the public this can only be a good thing."
Squash by the Spires will start at 9:30am on Saturday 10th October and will run until 11:30am. Anyone interested in having a hit against the rebound wall should just turn up on the day – no equipment or pre-booking is required, just bring a face mask to wear.
"We are excited to bring squash to the attention of people in and around Lichfield and what better backdrop for it than the iconic three spires? If they enjoy the experience, then the club is always keen to accept new members" commented James Roberts.
"We play at King Edward VI Sports Centre, where there are two glass-backed courts. Although there are restrictions and protocols to follow, the club has, in partnership with the school, undertaken a full risk assessment and produced comprehensive guidance to allow squash playing to take place as safely as possible. Once this pandemic is over, we look forward to developing some exciting programmes for beginners and juniors in partnership with Staffordshire Squash."
Simon Warburton, Executive Director of Lichfield Cathedral was pleased to get the enquiry from the Squash Club. He explained: "At Lichfield Cathedral we are always looking for something new and exciting that will engage with the local community.
"When Lichfield Squash Club got in touch our team was enthused by the idea of using our ancient Cathedral as a landmark and backdrop to host their World Squash Day event in a COVID-safe manner."
Lichfield Squash Club has been established since 2012 and acts as the focal point for squash activity in Lichfield, offering leagues, teams, coaching and social events.
It is based at King Edward VI Sports Centre, where the two glass-backed courts can be hired through the club's online booking system. The club's website is https://lichfieldsquash.co.uk
Lichfield Squash Club has active Facebook and Twitter profiles:
Facebook: https://www.facebook.com/lichfieldsquashclub
Twitter: https://twitter.com/lichfieldsquash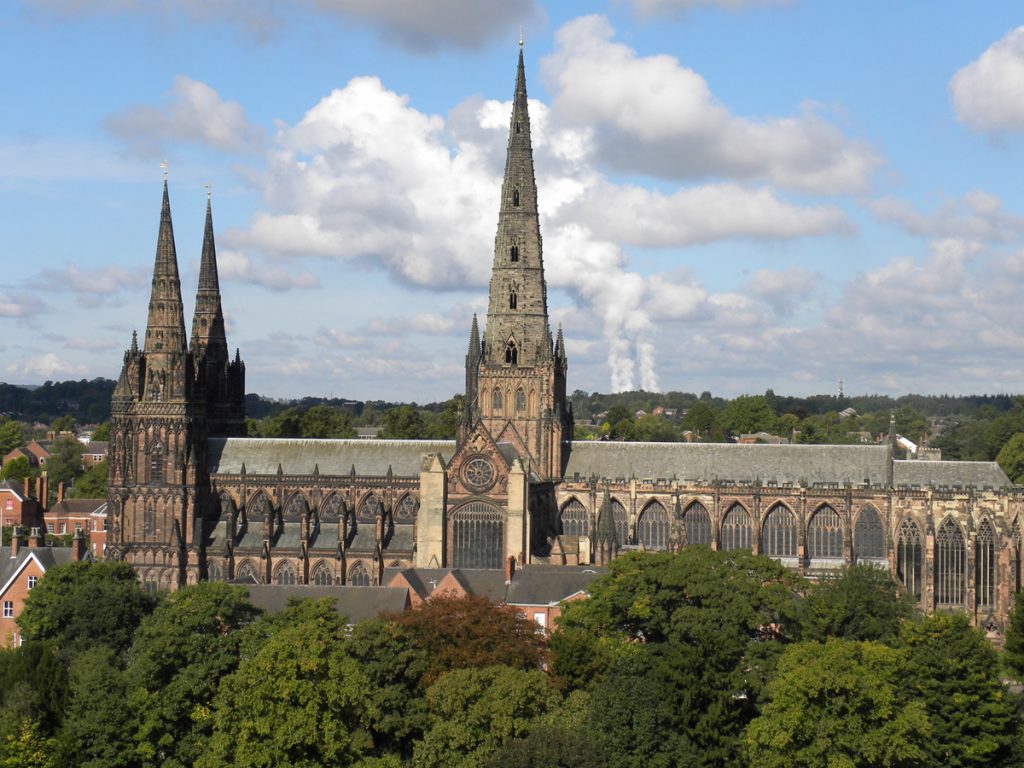 LICHFIELD CATHEDRAL:
There has been a Cathedral on the site in Lichfield for over 1300 years. Lichfield Cathedral is at the heart of the city – it has been woven into the identity and daily rhythm of Lichfield for centuries and to this day hosts a variety of events, exhibitions, art installations and services for the community it services.
Find out more about the programme of events on their website: www.lichfield-cathedral.org