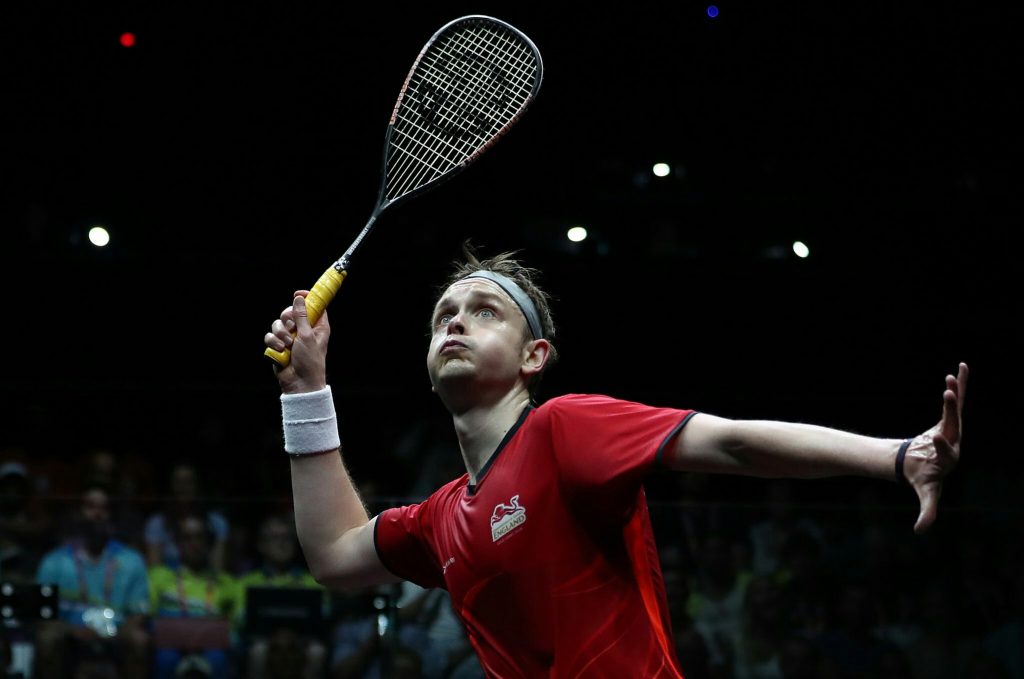 James Willstrop is the latest international star to support the UNSQUASHABLE trade-in initiative which offers squash players a £100 discount on a new racket if they donate their old one to be used for a good cause.
James follows the Pakistani legend Jahangir Khan, the 10-times British Open champion, in urging squash fans to support this special project which is being held in conjunction with World Squash Day.
Customers will receive £100.00 off the JAMES WILLSTROP AUTOGRAPH racket, used by James on the PSA World Tour, when you trade-in your old racket. The initiative continues throughout October.
James said: "This is a brilliant project, designed especially to support those clubs and federations who need help to grow the sport.
"It doesn't matter what brand your old racket is, if you donate it then you will receive £100 off the fantastic James Willstrop Autograph racket from UNSQUASHABLE.
"I hope we get lots of support as we all look forward to World Squash Day."
All returned rackets will be donated to clubs and organisations affected by the COVID-19 pandemic.
FACT FILE:
UNSQUASHABLE JAMES WILLSTROP AUTOGRAPH RACKET
It is designed and engineered to his personal specification and exacting standards to provide players of all standards with the highest levels of controlled power to help them emulate his trademark playing style built upon fast-paced accuracy.
RRP: £160.00
Trade-In Price: £60.00
Save: £100.00
Head Size: 500 sqcm
DynamicWeight™: 125 grams
Balance: Head Light
Powered by Stiff PrecisionFlex™ CarbonWeave™
TOUR-TEC PRO 1.20 DuraFibre™ String
TOUR-TEC PRO Performance PU Grip
"Designed & engineered to the personal specification of James Willstrop for ultimate controlled power."