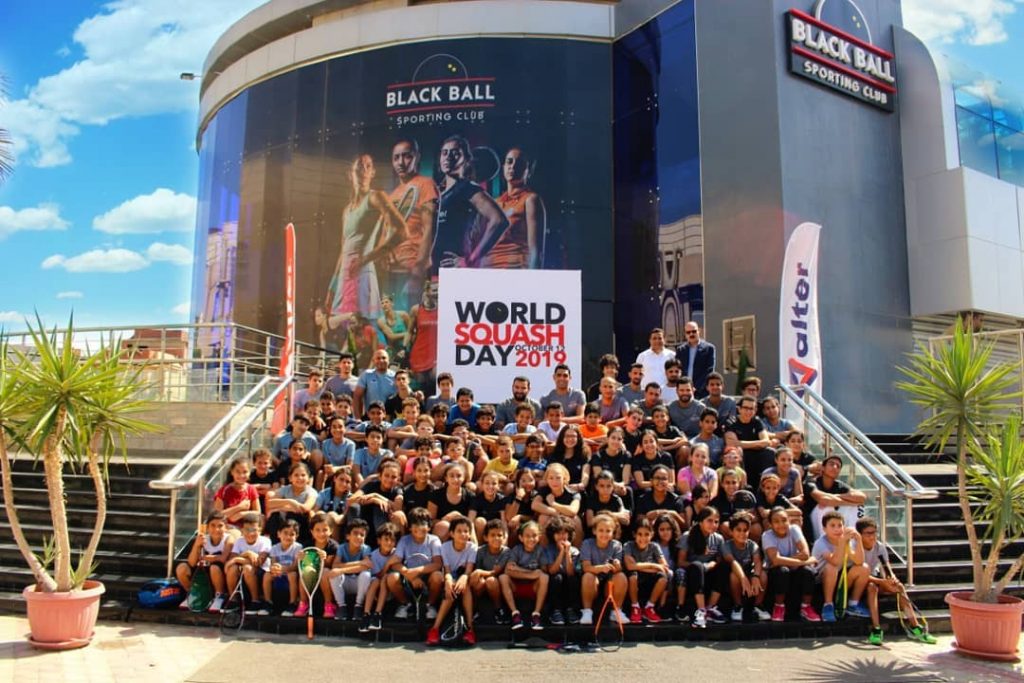 EGYPT. – Today, Black Ball Club at 5th Settlement participated in the World Squash Day.
The main objective of this global squash celebration is to raise awareness of the sport of squash and to encourage a greater number of participants to recognize the importance of the sport.
The Black Ball Club was chosen to host the event as the largest club in Egypt with a large numbers of players at both a local level and some of the world's most successful international professionals.
In line with World Squash Day objectives, the club was also full of amateurs and novices to increase the visibility of the game and contribute a project designed to attract new participants, not only in Egypt but worldwide.
Mohammed Raef, chief executive of Black Ball Club, expressed his happiness for his club's participation in the World Squash Day.
He said: "We have plans to expand and develop the clubs in the near future, as this corresponds to the special attention paid by the state to the sport of squash.
"This is represented at the head of the political leadership of the state, and the Minister of Youth and Sports wishing all the best to Egyptian and international squash."
Squash Director Ashraf Hanafi said: "It was a fantastic day and we recruited more than 200 new junior members, many of them from local schools. The TV coverage was broadcast at a peak time and was seen by millions of people on Egypt's main TV sports programme."