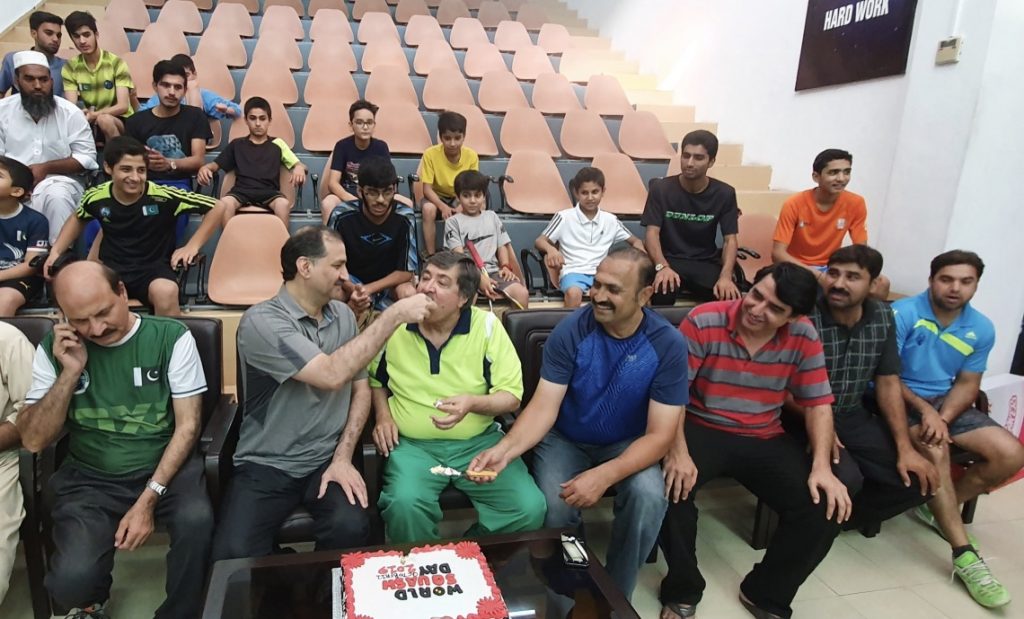 By ALAN THATCHER
Pakistani squash legends Jansher Khan and Qamar Zaman rolled back the years as they got on court to launch World Squash Day.
Two of the most gifted players in the history of squash played a game on court at the PAF Hashim Khan Squash Centre in Peshawar.
The city of Peshawar has produced seven world champions, including Azam Khan, Hashim Khan, Roshan Khan, Mohibullah Khan, Qamar Zaman Jahangir Khan and Jansher Khan.
Children who live on the PAF base looked on as Jansher, who won the world title a record eight times, and Qamar, who was runner-up in four world finals, enjoyed their run-out.
The juniors will be back on Saturday for a special day of activities on World Squash Day.
For the record, Zaman won the game 11-9 before the two legends cut a World Squash Day cake to share among the children.