By ALAN THATCHER
World Squash Day is being marked in Denmark by the relaunching of the squash club in the town of Middelfart.
The man behind the project is experienced squash promoter Kim Frederiksen, who led the project to stage the 2009 World Team Championships in Odense. He also ran the Women's World Team Championship in 2001, the European Club Championships in 1991 and 2003, the European Junior TC in 1994, plus various Danish Nationals (juniors and senior) and the Odense Open (PSA and WISPA) four times.
In April this year Kim moved to the town of Middelfart, where he found a building with two courts but no proper club.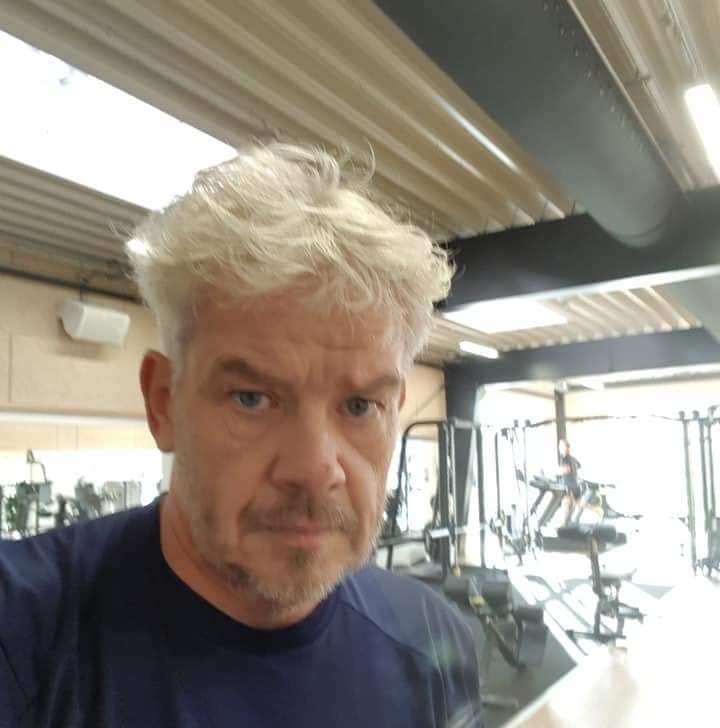 Kim says: "When I moved to Middelfart I found that they have no club to their two courts and really no members and activity. I said to them 'Let's bring the club to life and make some history together'.
"Tomorrow morning we have our first annual meeting in the new Middelfart Squash club and, fittingly, everything starts on World Squash Day.
"We are looking forward to opening the doors on World Squash Day to grow the sport. Everybody is welcome. Squash has it all! I have been contacted by parents, kids and even grandmothers, who want to support our initiative for this club. They want their kids to be active – and squash is the sport, if you want get the best out of your life – based on time, energy providing a healthy living.
"I am so impressed by the energy being put into World Squash Day that I wanted to be part of it. With that kind of energy you can achieve anything. Odense Squash Club took part in WSD years way back. Thank you for this great grassroots event – that I really do think could provide the most important call to the IOC."
Kim added: "This is an important project for squash, organising a new club in a beautiful town in an area of growth, finding coaches, organising the training, and making plans for the future.
"But first of all, we need to help get attention to the sport like they have in Odense – which is one of the traditionally strong squash clubs in Denmark. The world's best women and men players know about Odense, but will they get to know Middelfart in the future?
"Our plan is getting organised, and I'm pleased to say, that our first sponsor Café Mauritz in Middelfart have invited us for free food tomorrow. This journey will be fun for us as we create an new international squash club with a great culture, that's our aim.
"There is no doubt that we need the third court shortly and then begin to discuss ideas for a new centre with at least six courts.
"We have been busy with meetings in September and October. More than 50 people were keen to support the club. At the next, we completed all the appointments to create a new board.
"We expect to be confirmed as a club by the Middelfart Municipal Council shortly. We shall then make an application for financial support to rent the courts from the owner in Middelfart if possible.
"The next set of plans will be to target different groups in the community, launch a club website, and create a strategy to keep the club busy, healthy and sustainable."
In his quest to grow squash in Middelfart, Kim can call on considerable experience and success in Odense for more than 18 years for juniors, seniors and professionals Odense Squash Club, where he first succeeded in helping the club in their struggle to survive.
In 2008 they succeeded, and Kim and his small crew managed to give Odense Squash Club a unique future, with nine courts including an all-glass showcourt.
Odense SC have more than 650 members today and have created a waiting list for new members. Based on this success story, Kim won the biggest sports award in Denmark in 2009, presented by His Royal Highness Crown Prince Frederik (then a member of IOC).
Middelfart is a market town on Funen, with 15,540 inhabitants. The city is located in Middelfart Municipality and belongs to the Region of Southern Denmark. The old name Melfar means "the water you travel between" or "the middle crossing" and thus refers to the ferry traffic between Jutland and Funen.