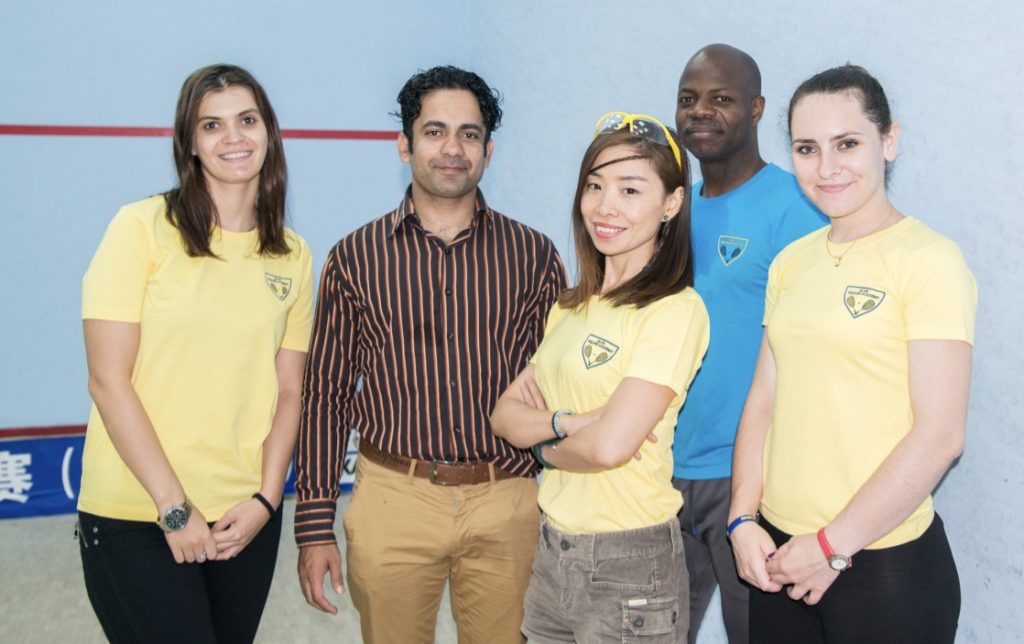 By GABRIEL OLAJIDE
China's Elite Squash Academy are holding a special event in Beijing on World Squash Day.
Elite Squash Academy (ESA) is honored to join World Squash Federation, Professional Squash Association, the league of squash clubs and squash players around the world to celebrate World Squash Day (WSD) 2019 in Beijing, China, on Sunday, October 13, 2019 at Lido Country Club Squash Courts on No. 6, Jiangtai Road, Chaoyang District from 9:00 AM until 1:00 PM (GMT+8). The event is open to all squash players, enthusiasts and followers without limitation to age, sex or squash skills.
Since the goal of the World Squash Day initiative is to reach one million new players within the following decade and to develop interest for squash globally, ESA is organizing "The Big Hit" taster squash session for all new players on the day, with a follow-up play session for participants of the ESA WSD 2019 event. The event will be wrapped up with food and drinks.
ESA was founded in Beijing in the spring of 2014, with the goal of joining existing stakeholders in development and expansion of squash in mainland China. We aim at developing squash at grassroots, with both children and adults. With regular practice sessions, we strive towards creating a livelier international squash community in Beijing. According to Gabriel Olajide, ESA founder and head coach: "ESA's goal is to institute active squash leagues and facilitate inclusion of squash into extra-curricular activities of all schools."
ESA is hoping to contribute to the pace of squash development by organising squash-based community activities, tournaments and practice sessions. We are excited to join the WSD initiative and open the squash courts to all squash friends.
Elite Squash Academy (ESA) was founded in Beijing in the spring
of 2014. ESA was set up with the goal of development and expansion of
squash in mainland China.
Having personally started and learned playing squash in my home country, Nigeria, I found the need to join other stakeholders in China to popularize the sport in the most populous country in the world.
Squash is not new in China, but the rate of development has been very slow, partly due to very little government involvement in development of the sport.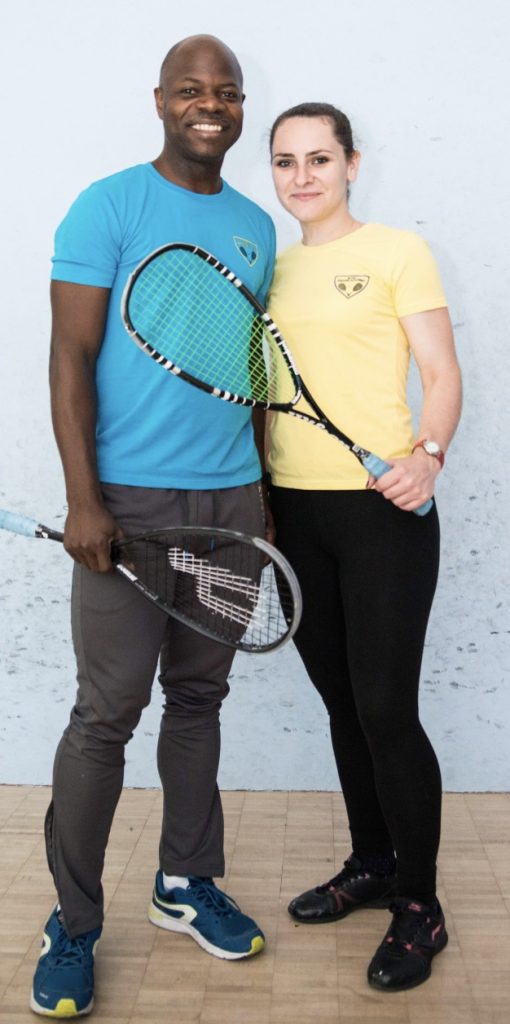 In the light of these observations, we decided to found Elite Squash
Academy targeting young players of school age. After a year of
operation, we started getting more interested adult members wanting to
learn squash, to keep fit and for recreational purposes. We currently
have about 100 members, with about 35% active members that play squash
at least once a week on Sunday morning sessions tagged S-funday Squash.
I and Aleksandra Radenovic founded Elite Squash Academy in 2014. I have
been a squash player from Nigeria since my childhood and I brought that
passion to China over a decade ago while working and studying.
In an attempt to be well-positioned and grounded in squash coaching with ESA, I applied for and obtained Squash Instructor Certification from Ontario Squash in Canada in December 2017.
Currently working with a Chinese company in managerial capacity, I have been playing squash in every opportunity I have outside of official work schedule. I have been more active in Squash Masters category since last year in China and overseas.
In addition to this, Aleksandra and myself work hard and happily to keep
the club running. Aleksandra picked up squash last year based on her
unwavering passion for sports.
Aleksandra has been an active athlete since her childhood. She takes pleasure in horse riding and swimming. She is a black belt holder in karate from Serbia. She moved to Beijing in 2011 to study. As a linguist and multi-lingual person, she fell in love with China during her study life, and decided to continue life in China since then.
Aleksandra is in academia and currently working as Research Director in
Beijing. She is very attentive to detail, skilful in research, marketing, graphic design, social media. ESA is fortunate and exceedingly glad to have her bringing all these skills into our operations.
She picked up squash about two years ago, and has participated in two
beginners level tournaments already.
We appreciate your efforts in setting-up World Squash Day, and
we appreciate your valuable advice for us to celebrate a successful
event in Beijing.