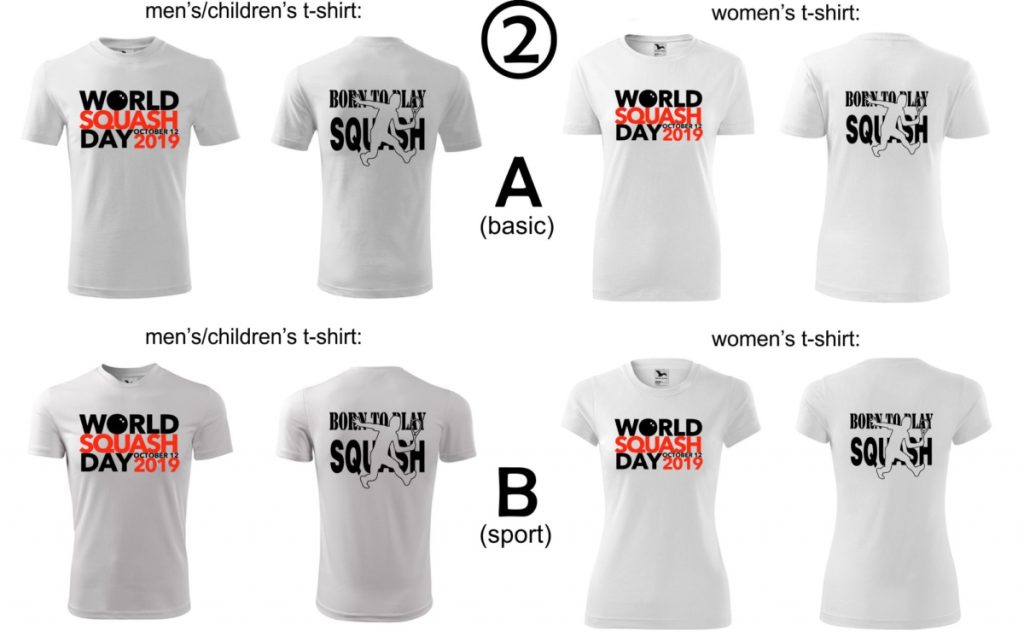 World Squash Day shirts are now available for clubs or individuals to purchase across mainland Europe.
Polish company Stacja Nadruke are teaming up with Polski Squash and their impressive variety of designs will be available throughout the whole of mainland Europe.
Slogans include "Born to Play Squash", and the same wording as the UK shirt with the phrase "Squash: The Best game for Fun and Fitness", plus a graphic showing squash's Evolution.
Clubs and federations can make significant savings on bulk orders.
Huge thanks to Bartek Gil and Rosanna Radlinska for their efforts to pull this together.
Facebook link: www.facebook.com/stacjanadruku
Order your shirts here: