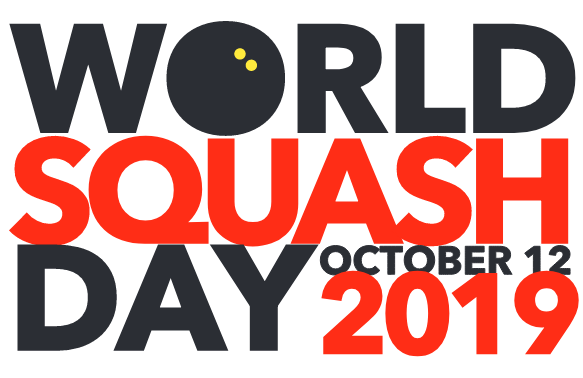 By ALAN THATCHER
Squash clubs have an amazing opportunity to play a leading role in delivering community health benefits .
As part of the advice given to clubs who take part in World Squash Day, I have been encouraging the leaders in our sport to think about how best to market the health benefits of playing squash and racketball.
These benefits are well documented on an international level, and therefore fit perfectly with the global target of attracting one million new players to the sport over the next decade (or sooner).
Most nations experience similar health issues, with one third of all children now reaching the age of 11 showing signs of obesity.
This is clearly reaching epidemic proportions, as is the problem of adults failing to take any exercise at all when they reach their 40s and 50s and become prone to diabetes, heart disease and all the other issues associated with obesity.
This is where racketball comes in. I recently assisted in a project at Canterbury Squash Club in Kent designed to encourage people of 70-plus years (now known as U3A) to enjoy regular forays on to the squash court. They clearly found racketball easier to engage with than squash and all enjoyed the experience.
All squash clubs need to provide fun sessions aimed at that mid-life age bracket and encourage them to become more active before the rot sets in.
I know of several squash coaches who offer fitness classes for individuals who are recovering from strokes. Again, this is fantastic, groundbreaking stuff.
What the game needs to do is cement partnerships with the medical profession and begin dialogues with hospital and medical centres to find funding for delivering community health projects.
On a similar theme, Sport England have teamed up with the Royal College of GPs (RCGP) to launch the Active Practice Charter.
The charter inspires and celebrates GP practices that are taking steps to increase activity in their patients and staff.
Sport England claim that one in four people surveyed have confirmed that they would be more active if such a policy was recommended by a GP or nurse, and the charter includes a toolkit that will support GPs to raise the subject of activity with patients and achieve Active Practice status.
Sport England chief executive, Tim Hollingsworth, welcomed the charter's introduction, saying: "Physical activity has a key role to play in helping people manage and improve their health and wellbeing.
"As trusted sources of information, GPs and practice teams have a real opportunity to start discussions that help it become the new normal in their community – for prevention as well as treatment."
Also published on Squash Mad