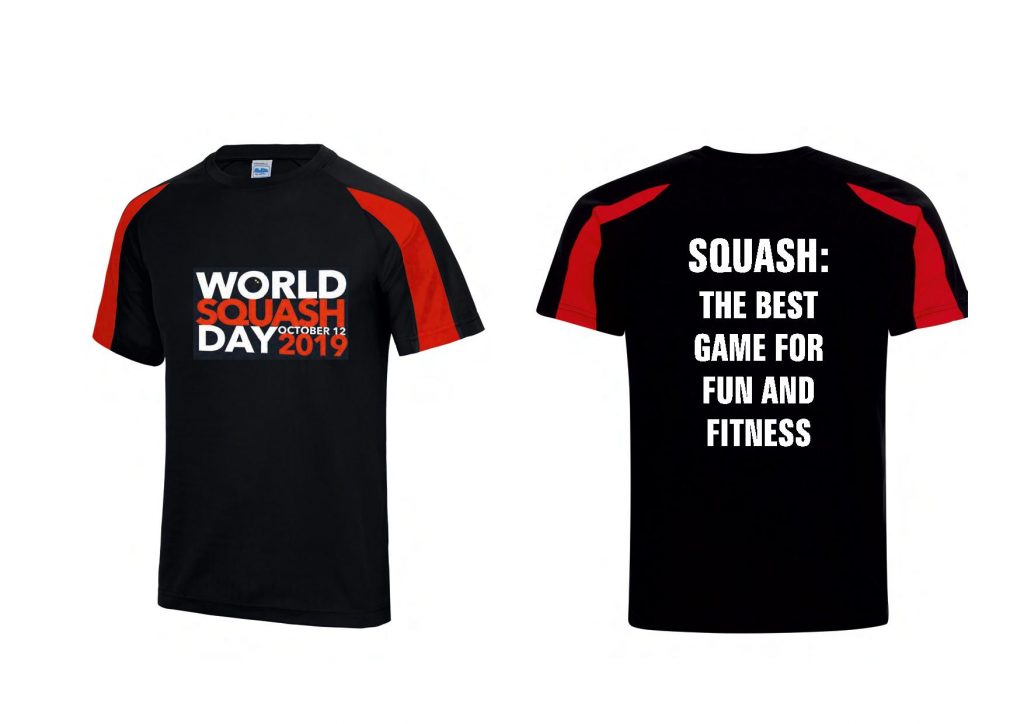 We are delighted to announce that World Squash Day shirts are now available to order in the UK.
Many thanks to Pete Smith and Tim Garner for their efforts.
We have chosen a a black shirt with a red stripe on each side, manufactured from a top-quality Climacool fabric.
The WSD logo is on the front, with the slogan 'Squash: The Best Game For Fun And Fitness' on the back.
The shirts cost £11 each for orders of between one and 30, and the price drops to £10 each for orders above 30. VAT will be added to the prices.
Here are the sizes available:

Children's Sizes
7-8 yrs
9-11 yrs
12-13 yrs
Adult sizes
Small
Medium
Large
XL
2XL

To place your orders, please contact Pete at: pete@recognitiontrophies.co.uk

We are very keen to hear from individuals or companies who would like to become the official World Squash Day T-shirt suppliers for nations and territories all over the world. If you are interested, please contact alan@squashmad.com