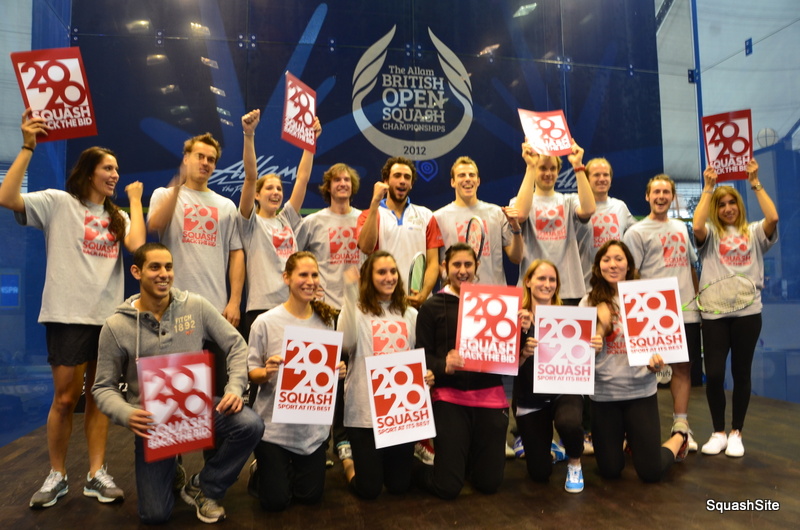 The wonderful thing about sport is that records are there to be broken. For World Squash Day, that means encouraging more people to take part this year than they did back in 2012.
That was the year we attracted 40,000 players across the globe to take part in a single match to promote the Olympic bid. We had two sides, Team Squash and Team 2020, and clubs all over the world took part. Some held five-a-side contests; others held 30-a-side battles.
It was a beautiful experience, seeing so many clubs and federations joining together to do something special for the game.
The disappointment that followed the decision by the IOC to reject our bid was felt deeply by the whole squash community. However, the response to our call to action proved what an amazing bunch of people we have all over the world.
Of course we deserve to see our top athletes competing in the Olympic Games. However, the IOC has moved the goalposts so many times that we no longer know what we are trying to get ourselves into.
So, let's not clog up the airwaves with a negative narrative about the Olympics.
Let's show the world, once again, what a fantastic, fun sport we have. We know we are the best game for health and fitness, so let's all talk up the positives, put on a great show on World Squash Day, and smash that 2012 record!